How To Look After A Pomeranian
How to take care of a Pomeranian or Mini Pomeranian
Pom dogs, as mini Pomeranian dogs are affectionately known, look deceptively sweet. Owners who are fooled by this often need help when it comes to knowing how to take care of a Pomeranian effectively.
Finding Pomeranian care guides can be tough because so many of the dogs have distinct personalities. Some Pomeranians are playful and sweet, but some feel threatened by anything larger than themselves and have to rule the roost.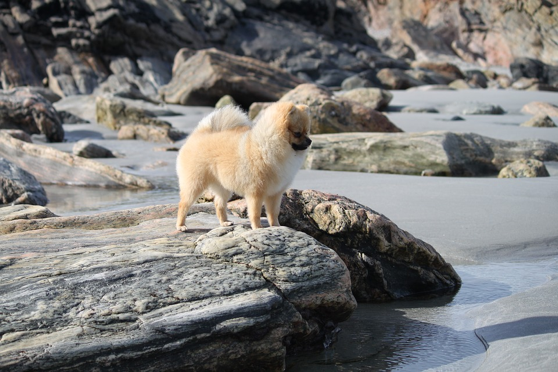 Average weight for Pomeranian dogs
Because miniature Pomeranians are so small (the clue is in their name!) they weigh very little. In fact, the average weight for this breed of dog is around 3 to 7 pounds.
Pomeranian maintenance
Bathe your Pom once per month with dog shampoo and brush them to keep their fur comfortable. Pomeranians sport a thick double coat, this can mean that as the undercoat dies at the end of the hair cycle it can get trapped and create mats. Grooming them regularly is important but you must know the correct grooming method - shaving a double-coated breed can really ruin the coat. If you do shave your double coated dog, the new hair will grow back but the undercoat will grow first which can trigger skin problems such as Post-Clipping Alopecia, aka Coat Funk. It can help to brush their teeth once a day too, because Pom's can lose their teeth as they get older.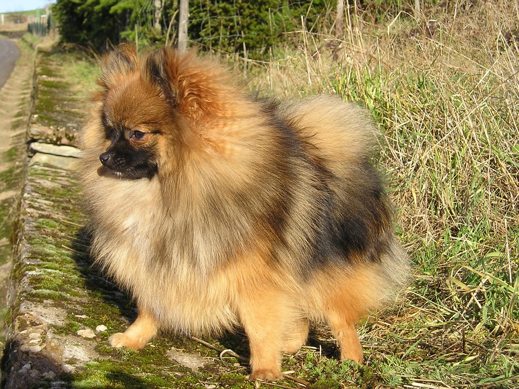 Feeding a Pomeranian
Caring for a Pomeranian isn't difficult, but it can be detailed. Because this breed is so small, it can be tempting to treat them as a toy, but they need plenty of food to keep them healthy. Poms have a high metabolism and must eat 2-3 times a day.
Exercising your Pomeranian
Poms love to play! If walks are a bit much for your small dog, play a game of fetch or trackers to keep them fit and healthy.