Dog Grooming Academy & Courses in London Colney, Hertfordshire.
Welcome to Groomarts, the leading dog grooming academy in St Albans, Hertfordshire. Our comprehensive courses provide transferable skills for real-life business scenarios, helping you start and succeed in your own dog grooming business. Whether you're transitioning careers or starting fresh, our tailored courses offer the qualifications and commercial knowledge needed to thrive as a business owner.

Learn from top grooming teachers and stylists at our state-of-the-art facility in London Colney. Jump-start your business with our flexible one-day introductions or intensive weekend courses. Choose Groomarts for a fulfilling pet styling career and unlock your potential in St Albans, Hertfordshire.
Have a question? Ask us about professional dog grooming courses
We're the experts - ask one of our expert dog grooming teachers or course advisers how you can start a career as a dog groomer today.
Foundation Courses
Our Award-Winning dog grooming tutors will guide you and build your knowledge, skills and confidence to the highest level.
Explore Qualifications
Technique Workshops
Under close one-to-one tuition we will help you to continually improve your skills and techniques so you can be the best you can be
Explore Skills Workshops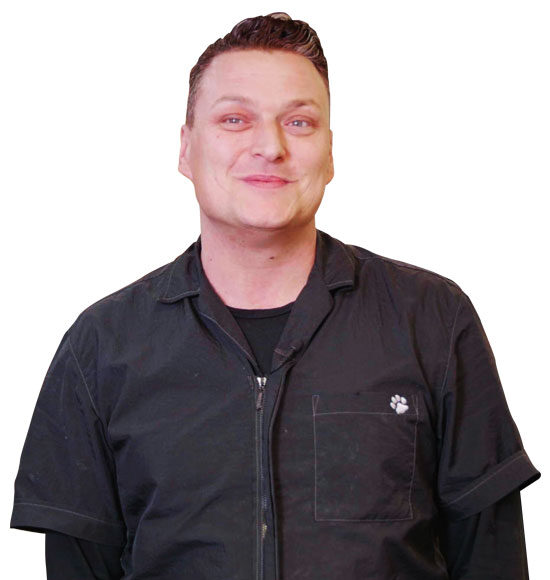 Terence's story
After completing my course I was already fully booked with appointments for my first two weeks of business so literally hit the ground running straight away and it took off!
Read Terence's story