What is Asian Fusion and Why is it so Popular?
What is Asian Fusion and Why is it so Popular?
Author: Y.L.Brookes
Asian Fusion, which is often referred to as 'Asian Freestyle' or 'Japanese Grooming', is a unique grooming technique that originated in Japan, China and Korea. The original idea was to make dogs, no matter their breed or age, look younger like a puppy. However, in more recent times, Asian Fusion has allowed owners to explore the creative side of dog grooming, making their dogs resemble cute teddy bears, pandas and baby lambs. Since the technique started in Japan, it's very popular for owners to adopt an anime-style look for their dogs, creating popular Japanese cartoon characters that are a hit on social media!
While Asian Fusion works on any breeds, it lends itself better to smaller breeds, as you can tame their fluff, or amplify their natural volume according to your desired look. These breeds include but aren't limited to:
· Schnauzers
· Poodles
· Yorkies
· Pomeranians
· Shih Tzus
· Bichons
· Maltese
Pooches with dense and curly coats lend themselves well to the teddy-bear look and candy-floss style, whereas those with long and silky hair can go for sleek and side-swiped looks.
Asian Fusion embraces creativity, personality and fun. It breaks the restraints and rules placed by traditional grooming techniques and allows owners and dog groomers to explore the more artistic side of their passion. 3D shaped cuts, hair dye, braids and ponytails, and hats and accessories can all be part of the fun to create the desired look for your dog. Asian Fusion combines stylish pampering with sophisticated artistry, and allows owners and dog groomers to explore any idea they want to! Below are just a few examples of the creative lengths Asian Fusion can go to:
Want to try it at home?
Pick up a pair of curved grooming sheers, these will help you to create rounder looks, especially around the face and legs. There are no rules to follow, so get creative and see what look you can create!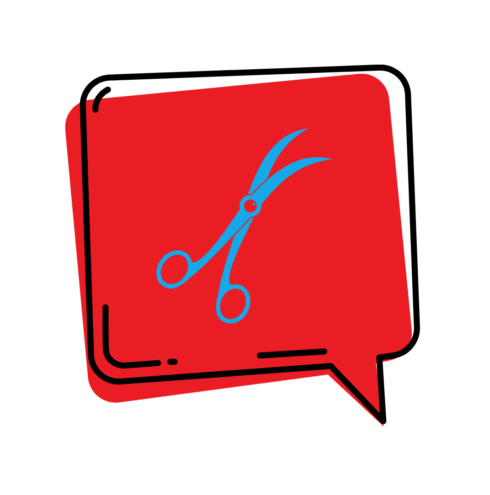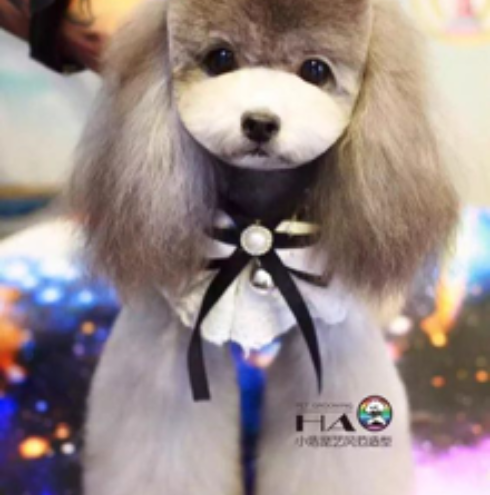 While dogs are already adorable, creating round faces with fluffy ears and tube-like legs accentuates the anime-style look, making them look so cute! Paired with a little bowtie, this dog is perfect for those puppy Instagram posts!
This little pooch in a t-shirt is just adorable to look at! With rounded hair around the face and feet, it's not hard to see why Asian Fusion is such a hit on social media!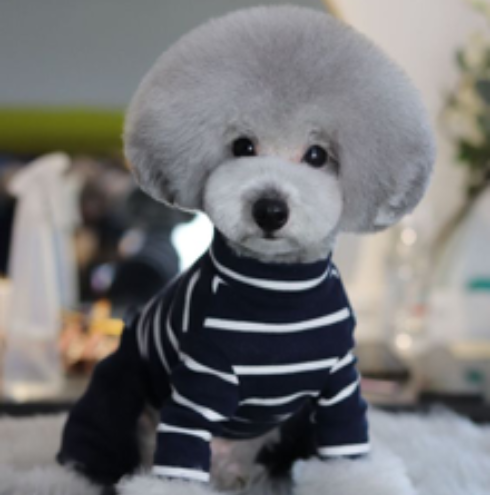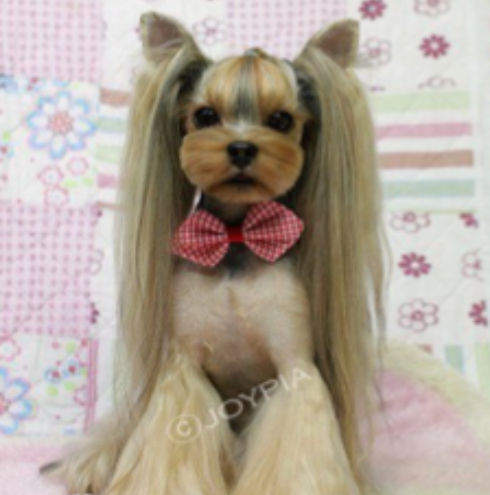 Asian Fusion isn't just limited to short-haired dogs – those with longer hair can also get in on the fun! This pup with pigtail-like ears and bell-bottom flares adds a really fun 70s look to this picture!
Using dog-friendly hair dye can really allow owners to be creative with their ideas! Not only does this dog look super cute, but the style is also fun and a reflection of their owner. A bit of colour is sure to turn heads and melt hearts wherever your pup goes!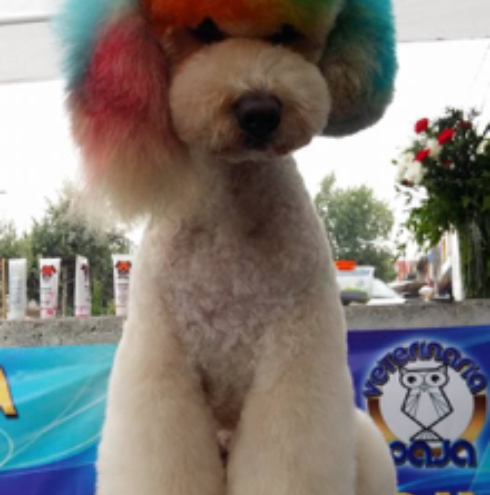 Whether it's a new dog grooming technique you're looking to try, or you're already familiar with Asian Fusion and want to give it a go, it is sure to bring a smile to your face and allow you try something new with your dog. Pinterest has numerous photos to give you some inspiration, and there are countless videos and tutorials on YouTube about Asian Fusion. Whatever idea you've got in mind, Asian Fusion is a great way to let loose and explore the creative side of grooming!
We will be offering an Asian Fusion workshop in the near future as well as an online course over at groomarts e-school helping you to master the Asian Fusion styles and techniques. You can keep an eye out for our Asian Fusion Course here: https://groomarts-eschool.teac...