Is Dog Grooming a Smart Career Move?
Why is becoming a pro dog groomer a good career move in 2021?
It's safe to say that the last 2 years have been a bit of a disaster for most. Full of a lot of uncertain times, big changes and drastic life shifts. It hasn't been easy. For a lot of people, last year saw the loss of many jobs, and left us all feeling a little lost, confused and desperate. It made us all question our life choices and whether or not we were actually happy… No one wants to be in that position, especially not again. And regardless of how the next year pans out, we think it's a really good idea to start considering career options and start to think about the jobs that are going to make you feel happy, safe and secure.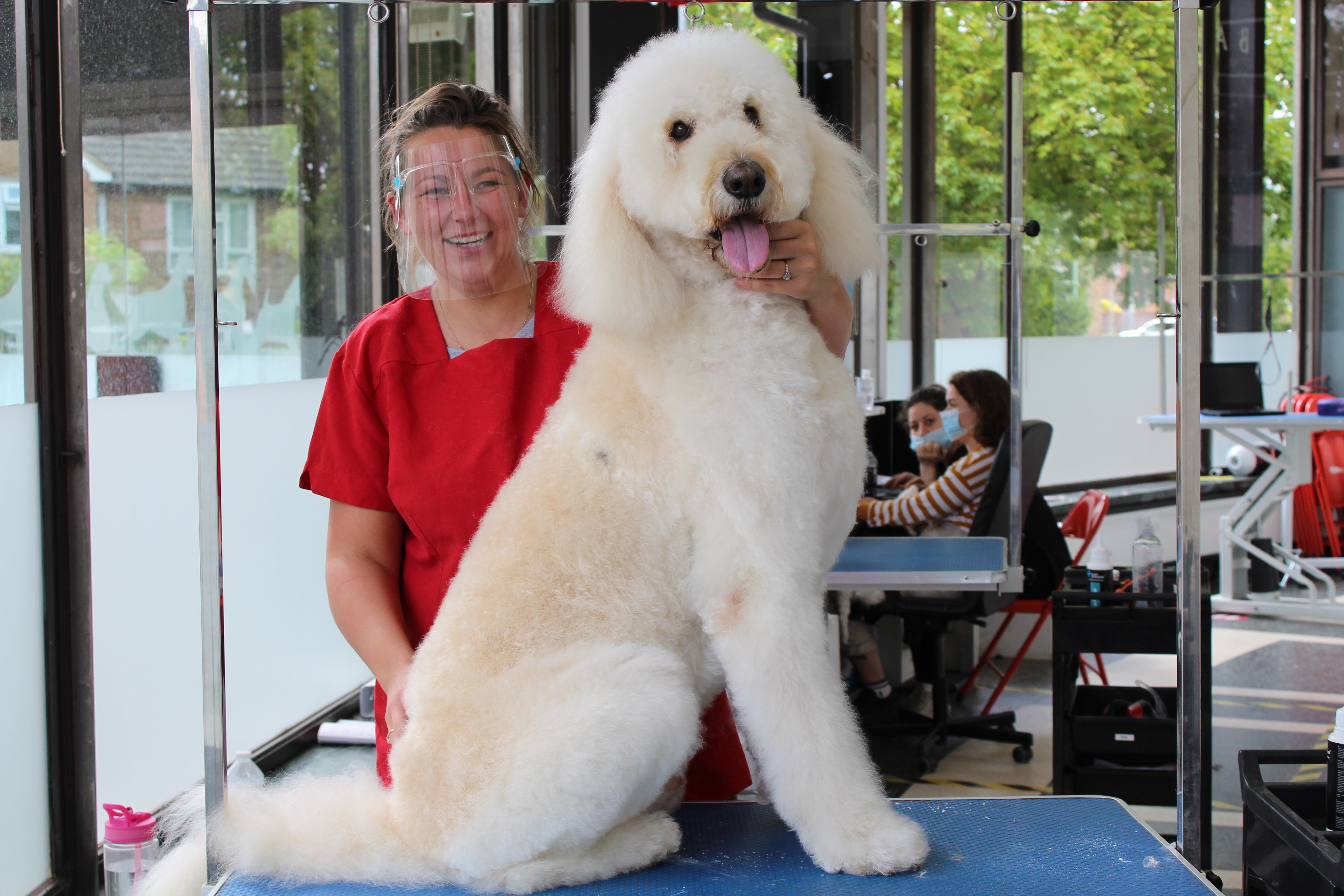 Last year wasn't all doom and gloom. 2020 saw the biggest rise in pet purchases in the UK including new puppy owners, adoptions, rehousings, and pet supply purchases (Kennel Club). Globally, the pet market grew a substantial amount in 2020 and is forecasted to grow year-on-year now at an exponential rate. There has never been a better time to break into the pet industry and take your own slice of that big old pie! And professional dog grooming is a fantastic way to go…
There are more pets now worldwide than there ever have been before with an estimated 12 million dogs and 12 million cats in UK households alone, and more than 59% of the UK population owns a pet (Statista). That is a whole load of pets that need to be cared for, looked after and groomed! Sounds like the perfect recipe for a successful pet grooming business...
The demand for professional pet groomers is there - as we have established - so there is opportunity to make money and build a safe, secure and independent future. One that isn't Covid-19 dependent and free to decide how you want to work and live. Setting up your own business now is a smart decision due to the lack of jobs, economic stability and resources. Setting up your own business in pet grooming is genius because there is demand and there are already a lot of customers (cute ones as well)!
There are different levels to professional pet grooming; you don't need to set up a high street salon and turn over thousands of pounds each month. You can work from home, you can work mobile, you can even work in somebody else's salon, and you'd still be earning a decent living. Better yet, there are pets all around the world and pet grooming is a skill and profession you can take all over the world! And if we've learnt anything from the past year is that people love to travel and we would all love to live and work abroad for a bit.
Pet grooming is a profession that can provide you with a lifetime of happiness, especially if you love animals, and in 2022 we feel like happiness should be at the top of your To Do list. The iPET Network Qualifications Level 3 Diploma in Dog Grooming at groomarts academy gives you all the necessary skills, confidence and qualifications you need to set up and run your own successful dog grooming business.
Learn more about becoming a Pro Pet Groomer...