8 Crufts survival tips
If you're a Crufts novice or a hardened veteran, here are our tips to get the most out of your time at the largest dog show in the UK!
Crufts 2020 is going to be our 7th year (come find us in Hall 2, Stand 75a!), and we've learned a fair few tricks over the years. We have compiled our top tips to help you get the most out of this 4 day extravaganza!
Bring water and snacks
Crufts is the biggest dog show in the UK with over 160,000 people attending the 4 days so you can probably imagine the queues at lunchtime. Bringing something to tide you over will save you a lot of time and money (as with most exhibition centres the prices are quite steep)!
Similarly, try to time loo breaks for quieter times in the day to save you queueing for hours!
Wear comfortable shoes and light layers
Crufts is held in the NEC in Birmingham, and is spread out over 5 halls. These halls are not for the faint-hearted! Make sure to wear your most comfortable shoes to save achy feet and to see as much of the show as you can.
If you are getting to the show early, the halls tend to be chilly but warm up as more people arrive. Wearing light layers is best to make sure you are comfortable no matter the temperature of the show!
Browse before buying
There are 100s of trade stands to choose from so take some time to browse different brands to get the best deal. If you have particular brands you like, check out their social media to see where they will be so you can plan your route!
Utilise free tote bags or bring your own
Shopping is definitely one of the biggest parts of the show, and if your shopping list is long, make sure to bring bags to help you carry everything. Many companies will be giving away tote bags so keep an eye out for them or bring a wheelie trolley if you want to buy heavier items!
Plan your browsing around events you want to see
Some of the most exciting parts of Crufts are the dog events. Take a look at the show guide or online schedule to plan your day around the events you want to see - this will help you plan your shopping as well so you have less running around to do!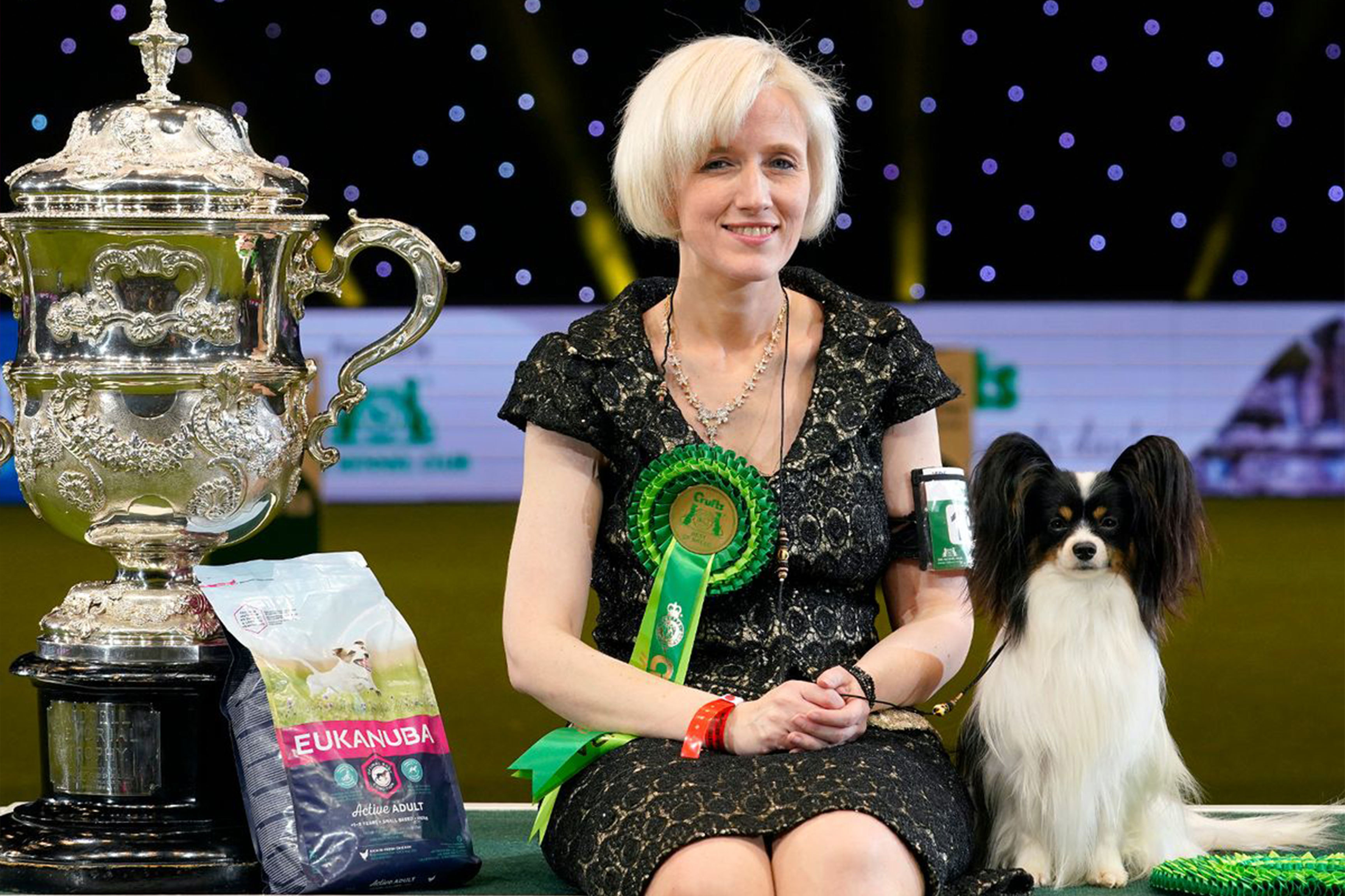 Use the shuttle bus

We aren't joking when we say the NEC is huge - getting to and from the parking areas and the halls can take 10 minutes or more! Save your legs and get the shuttle bus, especially after a full day of shopping and walking.

Bring cash and change with you

Although most stands will have card machines, we would still recommend bringing cash to avoid hunting down cash machines and waiting in long queues!

Don't be afraid to chat with people!
Everyone that goes to Crufts has one thing in common - we all love dogs! Don't be afraid to chat with people around the halls if you need advice or directions (or just a good old chin wag).

Get the 2021 competition low down and get practicing with The Essential Dog Grooming Guide for professionals and beginners. Everything you need to know about professional dog grooming and competitions.