Dog Theft Awareness: How to keep your dog safe whilst out and about
A comprehensive guide on dog theft and best practices on how to protect your dog
Guide authored by GroomArts Academy, training and education centre for dog grooming courses.
We've all left our dogs outside the shop while we pop in for some milk, or left the car window open as we run to do an errand – but unfortunately, in lockdown, a rise in dog thefts has occurred, and it's become even more essential to keep ourselves and our dogs safe. There have even been reports of dog thieves dressing up as RSPCA workers and pretending that the dog matches a lost or stolen dog's description in the area.
With more people working from home or unable to see their family and friends, there's a higher demand for dogs and people are willing to pay more - this has led to a massive 250 per cent rise in thefts. Dog theft is still an ongoing issue in 2021, with many major news outlets in the UK reporting on such crimes weekly.
Unfortunately, the sale of stolen dogs has become exceedingly profitable for gangs across the UK and Europe and sadly, only 5% of dog thefts result in a conviction. With the numbers snowballing, people have started a petition for the government to increase sentencing for dog thieves. At the time of writing the petition has over 200,000 signatures.
Why do people steal dogs?
Dog theft has become a lucrative business for criminals. The price of dachshunds, pugs and bulldogs is said to be up 75 per cent since March 2019. The cost of a pug has almost doubled from £684 to £1,220. According to the Dogs Trust, French bulldogs' value has also leapt in price from £1,251 to £2,128.
In 2018, the government rejected calls to change the law, saying that the Theft Act provided sufficient sanctions. However, with the rise in dog thefts through lockdown, people are pushing for more stringent punishment. In October 2020, the government debated the idea of making dog theft a specific offence, as currently having your dog stolen is treated the same as any other stolen property like a bicycle or laptop. Home Secretary Priti Patel has promised to look at stricter measures for criminals engaging in dog theft in the future.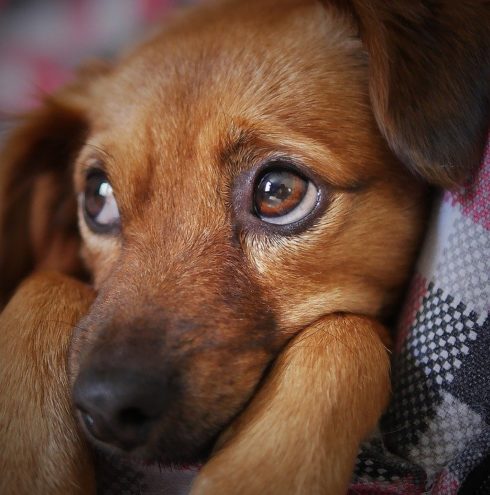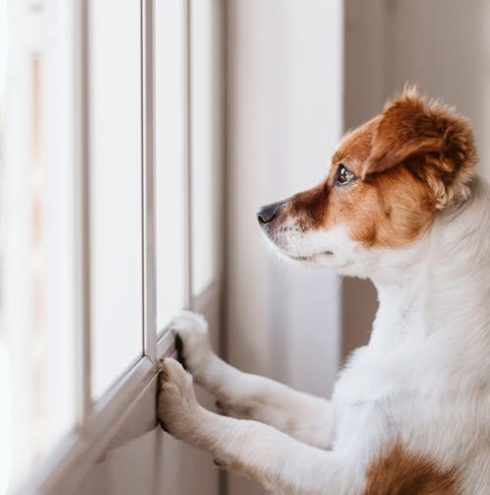 How to prevent your dog from being stolen
Vigilance
The RSPCA recommends that you do not leave your dog alone outside a shop, in your car or even in your garden. 54% of dog thefts happen in gardens, so make sure you keep a close eye on your dog and secure your garden. As a dog owner you should be wary of people paying too much attention to your dog on walks or asking to take pictures with your dog.
Precautions
Your dog should always wear a collar with your name, address, and telephone number; this way, if it gets lost, whoever finds it can contact you quickly. Your dog should be microchipped, as this means they will be permanently identifiable. Vets advise that you have your dog's microchip checked every year. It also helps if you had all of the paperwork regarding your pup along with pictures of it from different angles readily available in a safe place.
Technology
There are several emerging technologies in the anti-theft market. There are GPS trackers that allow you to know your dog's location at all times; these can be attached to the collar. Unfortunately, GPS trackers are quite apparent on the collar and could be easily removed. A home security system can be quite expensive, but it is a great way to check up on your dog while you're away from the house. You can also get doorbell security cameras that monitor whoever comes up to your front door; these would be a significant deterrent to thieves trying to enter the home.
Are stolen pets ever found and returned?
There are some brilliant stories of dogs being returned to their owners, like one unlucky pup in Buckinghamshire who was stolen twice in one week but has finally been returned to his owners. There isn't very much data on dog theft in the UK, so it's difficult to say how many dogs are returned to their owners. Kennel Club is working with the UK police to try and get exact data on thefts and sentencing.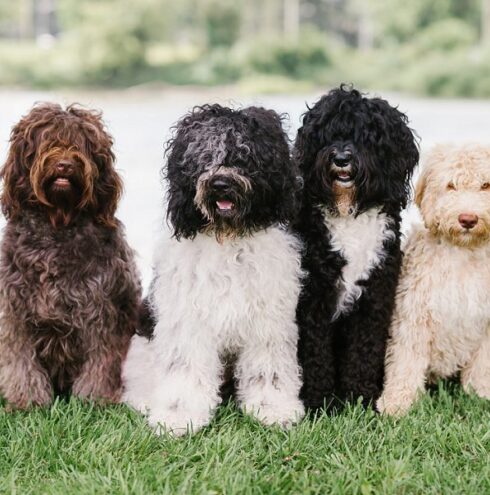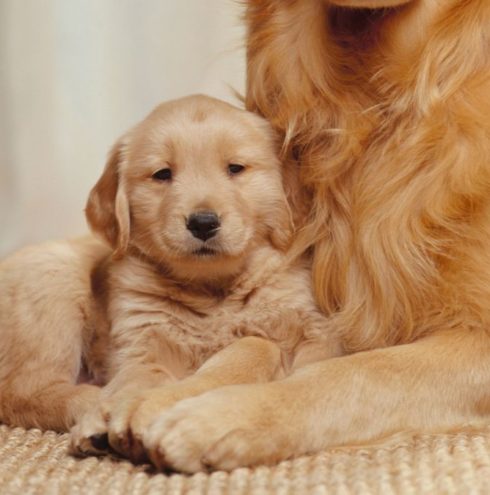 Current legislation for dog theft in the UK
Currently, legislation for dog theft under the Theft Act 1968 splits punishment into four offence categories, ranging from category 4 (up to £500 worth of stolen goods and little or no significant additional harm to the victim or others) to category 1 (goods stolen with a value of £100,000 or above or high value with substantial additional harm to the victim or others).
The maximum sentence for theft under this legislation is seven years' imprisonment. However, due to dogs' relatively low financial value, penalties for pet theft are much lower. Under this legislation, dogs are considered inanimate objects – like your TV or mobile phone. This legislation doesn't measure the pain, sadness and anxiety of having a living member of your family taken.
What are the most stolen dog breeds?
Pomeranian
Maltese
French Bulldog
Chihuahua
Labradoodle
Staffordshire Bull Terrier
German Shepherd
Springer Spaniel
Siberian Husky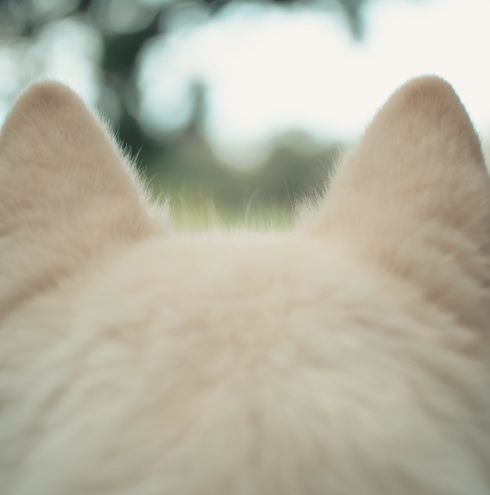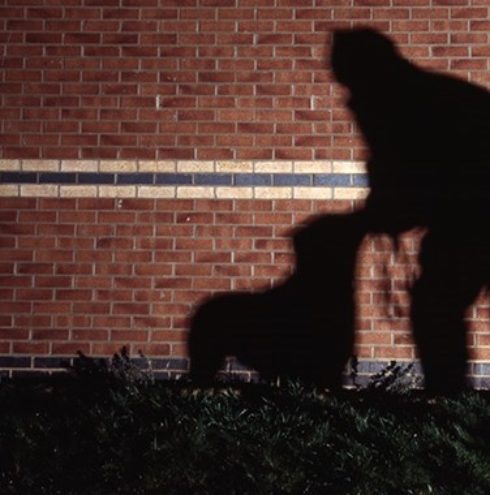 What should you do if your dog goes missing?
There are a couple of options you can explore if your dog goes missing.Contacting the microchip database and giving them your pet's microchip number can mean that the company can search their database for a match, thereby reuniting the lost pet with their owner. You should then report it to the police and get a crime reference number. It will help if you put up posters in your local area with a clear picture of your pup and your contact details. You can register with websites like National Pet Register and Animal Search UK so that members of the public can reach out to them if they find your dog somewhere. Posting on social media can help find your dog as people will share it all over your local area (and sometimes beyond).

Additionally, contact your local authority's dog warden to try and relocate your pet as wardens are legally responsible for stray dogs. Dog wardens are experts in capturing stray or lost dogs. They will check if your dog has a microchip (containing your contact details). They will also check your dog's collar as it is a legal requirement that all dogs wear a collar that has your contact details either on a plate or badge attached to it. Dog wardens must legally hold onto a stray dog for 7 days (5 days in Northern Ireland) before they can rehome it.
Make sure that you're also contacting local dog homes and animal shelters in case your dog was taken to one by a member of the public.
The top locations for dog theft
54% of dog thefts take place in the garden. Dog owners need to ensure their gardens are secure, and if they're not, that your dog isn't left alone out there. Walks can be especially dangerous, with a rise in gangs targeting women walking alone with their pups. There are plenty of personal safety alarms available out there to protect you when walking alone.