5 Fun Ways to Spend Time with Your Dog
It's time to get out and have some fun in the sun!
Here are 5 fun ways to spend time with your pet now that lockdown is lifting and spring approaches...
Author: Y.L.Brookes
Now more than ever dog owners are spending more time at home with their dogs. Even with most people working from home, you still might find it difficult to spend time with your dog in-between work commitments. Dogs are bursting with energy every day, and are also very sociable, so being cooped up indoors isn't very healthy for them. It's very important to spend quality one-on-one time with your dog whenever you can, so here are 5 great ideas for activities you and your dog can do together.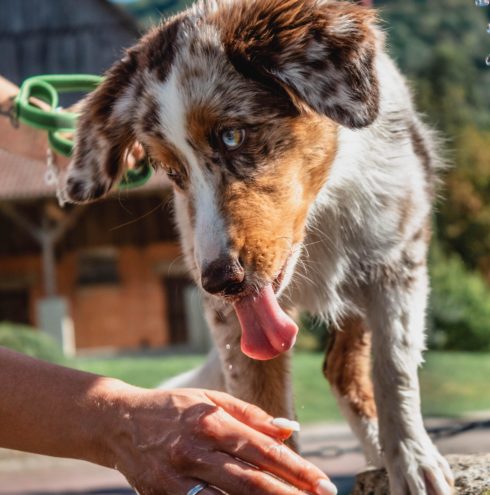 Take a Trip to a Local Community Area
Depending on what's available in your local area, there are countless ways for you and your dog to explore places outdoors. Beaches are one of the best places to take a dog, as sandy coastlines offer so much space for your dog to run around. Most dogs also enjoy jumping in the sea and playing in the waves – just remember to bring a towel to dry them afterwards! Fields are also great for dogs as they can both run around and play with a ball or toy. Alternatively, taking your dogs to the woods is a relaxing way to get outdoors. Not only can you enjoy some quiet time among nature, but your dog can run around and explore areas that are new to them too!
Do Some Exercise
Just as humans need to stay in shape, so do dogs! Exercising with your dog helps them to release the energy they build up from being indoors, and also helps you to get up and moving. Playing a game of fetch with them will work your legs and arms, while allowing your dog to get the run around they need. If you're into running, going for a jog with your dog can also be a great way for both of you to get those muscles working. For older or lower-energy dogs, a leisurely stroll around the neighbourhood is a pleasant way to pass the time and get out of the house.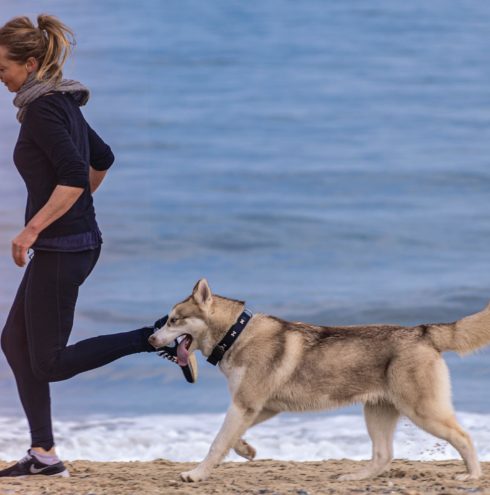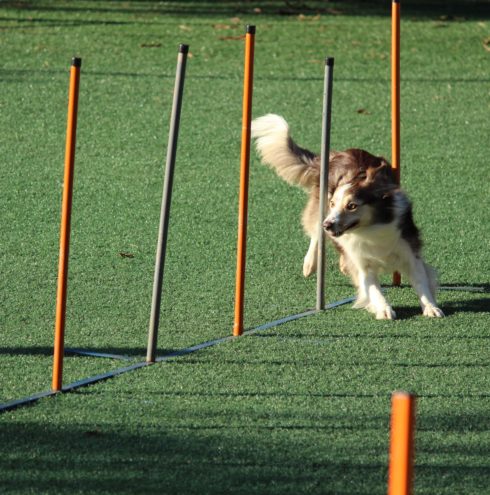 Training
Training your dog can be beneficial for both of you. Our dogs need the attention that they deserve, and they also should be mentally stimulated regularly. The training doesn't need to be too intense, and most things you can teach them can make them more helpful around the house too! You can train your dogs to do things such as heel, roll and paw, which is great when taking care of your dog, and can also help you to be more patient. Teaching your dog to come back to you when called, and basic obedience such as sit and wait, gives your dog more freedom to do things safely, such as running off the lead when on a walk, and coming with you to meet friends or new people.
Play Some Music
If you play a musical instrument, most dogs will be fascinated by the sounds you create. If your dog tries to 'sing' along or is wagging their tail, this is a sign that they are enjoying your music! Alternatively, you can play your favourite album or artist, or turn on the radio for them. If you tend to be out of the house a lot, music will help dogs feel less lonely. Studies have also shown that music, or some form of white noise, helps alleviate dogs' stress. Just as music helps humans to calm down or destress, the same goes for dogs! Try listening to your favourite music with them and see how they react – it may be a calming experience for the both of you.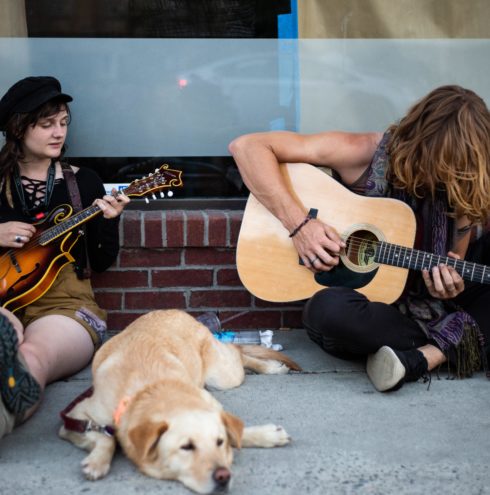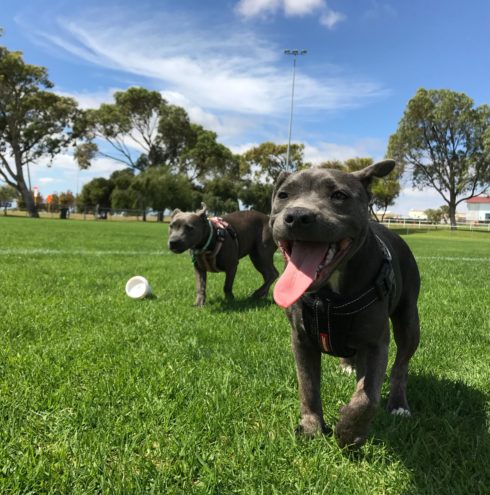 Visit a Dog Park
Like humans, your dog loves to socialise with new people and dogs! If you have a dog park nearby, this will be a great place for them to make new friends. You can play games such as frisbee with your dog here, or let them run free to find new dogs to play with. You will also get the benefit of meeting other dog owners and socialise with them about your dogs – you may learn a thing or two from them! Allowing your dog to socialise with new people and dogs when they are young will help to avoid aggression and social problems in community settings.