Protect your pets this firework season
Changes in our winter celebrations could be detrimental to our pets
Winter is now upon us ladies and gentleman!
The clocks have gone back, the days are getting shorter, the temperature is dropping and with the winter season now in full swing we can finally look forward to the winter festivities that we all know and love - Halloween, Bonfire Night, Thanks Giving, Hanukah, Christmas and New Years! But with everything going on this year, and the uncertainty of the next few months, it is quite clear that our "typical" celebrations, which we all happily carry out year-on-year, are going to be quite different. And we need to be aware of how these changes in our atmosphere could have a detrimental impact on our pets.
New and Exclusive Pet Care video guides for pet owners
Essential Pet Care Guide_Get Personal with Pets from GroomArts Academy on Vimeo.
The winter season (minus the cold) is definitely one filled with lots of happiness, energy and excitement. But for our little furry companions, the winter season brings around a lot of unfamiliar excitement and fear, like new smells, strange sounds and a change in atmosphere, which can be pretty stressful for them. This winter we think that it will be a particularly strange time for them, the same way it will be for us, as we adapt to the changes in our normal routines.
So, it is important that we make sure our beloved animals are being properly looked after this winter! And one of the main things we think you should be extra conscious of this year is, fireworks!
Cats and dogs are naturally very susceptible to loud noises; their sensory processing is a lot quicker than humans so loud noises reach them a lot quicker and are therefore a lot louder, this is why things like fireworks, hoovers and hair dryers freak them out. Fireworks, however, are particularly unusual to our pets because they don't happen often enough throughout the year for them to become accustomed to. So once November hits and they start happening every weekend, it can be very unsettling and frightening for our pets. But this year it will be worse.

Fireworks aren't unusual for this time of year especially because Bonfire Night is such a big occasion in the UK, and most supermarkets will have fireworks stocked from now up until the new year. But this year is going be very different, because the usual community firework display hosted in a recreational ground, typically far away from residential homes, will not be happening, and what is typically a loud noise in the distance for our little furry friends, this year will be an explosion in their back garden! And that is going to be pretty stressful for them.
But, there are things we can do to help eradicate the stress from our pets this winter.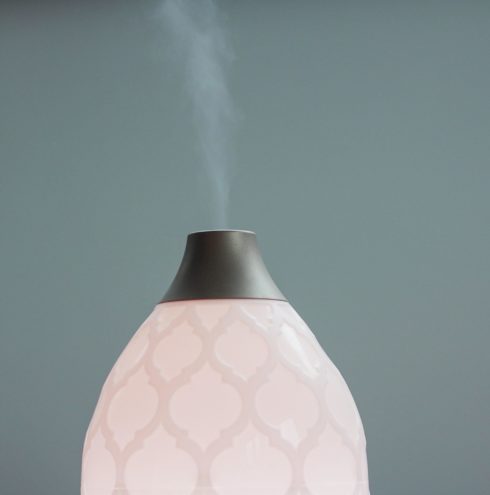 ​1. Pheromone Diffusers
For both cats and dogs you can buy calming diffusers, which give off relaxing pheromones that calm, relax and reduce anxiety in pets. These pheromone diffusers come in different forms for both cats and dogs; you can purchase plug in diffusers for cats like this Beaphar which you can refill and lasts up to 30 days. Beaphar also do diffuser sprays and collars for cats which work in the same way. For dogs, a popular product is the ADAPTIL plug-in home diffuser, this provides dog appeasing pheromones which mimic mother pheromones and works to calm and relax the dog.
​2. Anxiety Tablets
ADAPTIL also do their own range of anxiety releasing tablets; working very similarly to the diffuser, the tablets release a pheromone inside the dog which calms and relaxes them. These tablets can be species specific so be sure to check the labels before purchasing - you can also seek advice from your groomer or vet.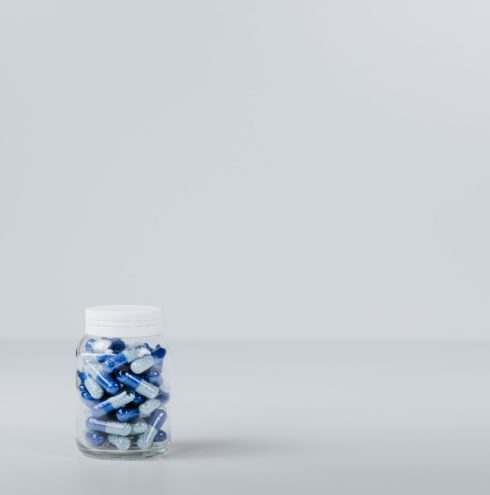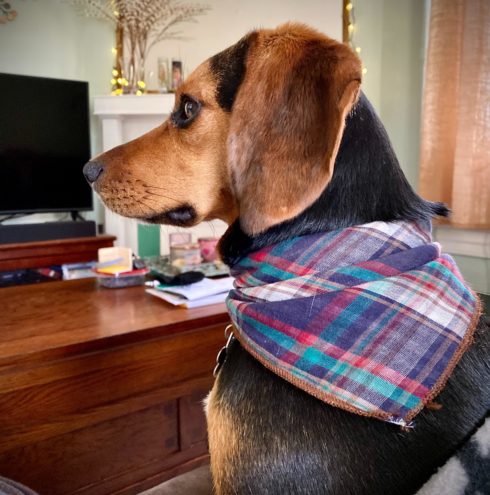 3. Play music or turn up the TV
If you are apposed to using synthetic products then you can opt for the more organic actions such as turning your music or TV up louder. This can drown out the sound of the fireworks and acts as a buffer for your pets. It isn't guaranteed that they won't hear the fireworks anymore but it will definitely help to reduce the impact of the noise. If you are a someone that doesn't usually play music out loud in the house then this could add more stress to your pets as they aren't used to this type of atmosphere, but you can turn the TV up instead. If you do play music out loud in your house then turn it up and have a little boogie with your animals! It'f fun and it helps!
​4. Create a safe space
Cats and dogs typically have a preferred spot in the house where they like to sleep or hang out. For dogs this could be a basket or bed and for cats this could be a chair or a box - wherever it is that your pets spend most of their down time, make sure that this space is as comfortable and relaxing for them as possible. Give them a blanket and surround them with pillows, toys and teddies to make sure that they feel extra safe and cozy. This can help to create a calm and familiar environment for them and will help prevent them from running around the house in fear.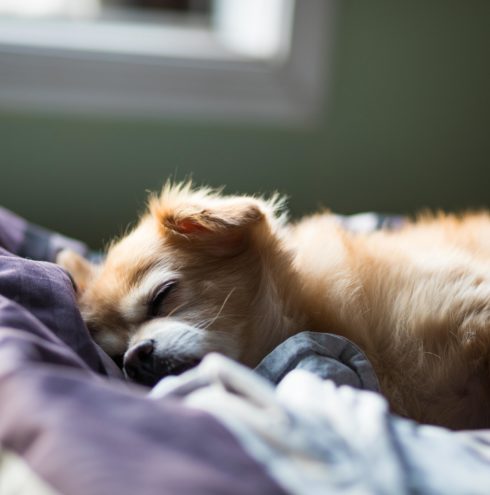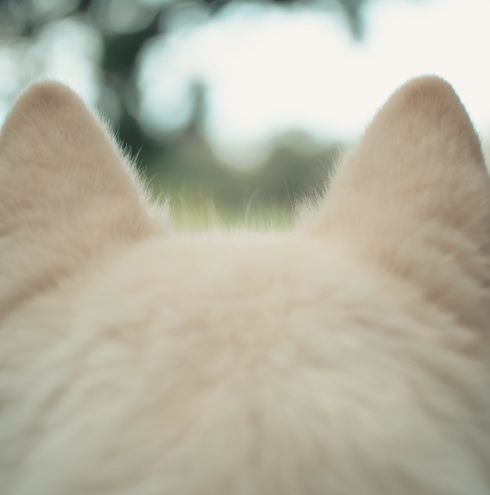 ​5. Use ear buds
If your pet is really sensitive to the loud noises and not a lot seems to calm them down then a good idea is to use ear buds. We tend to do this a lot with cats when grooming and we need to use a hair dryer. Because we know that cats hate the sound we take some cotton wool and gently put some in their ears, this drowns the noise out instantly and makes them feel calmer. It won't necessarily make your pet feel less stressed, but it will definitely help to reduce noise.
6. Keep all windows and curtains shut
Naturally, it is a good idea to keep all curtains and windows shut during the night, this is a given during winter anyway, but making sure curtains around the house are drawn can help your pet feel safe and secure.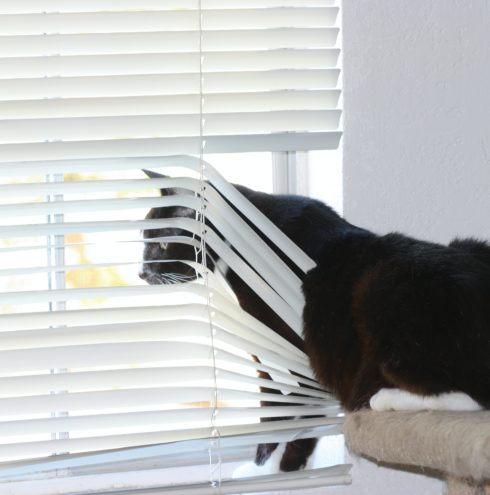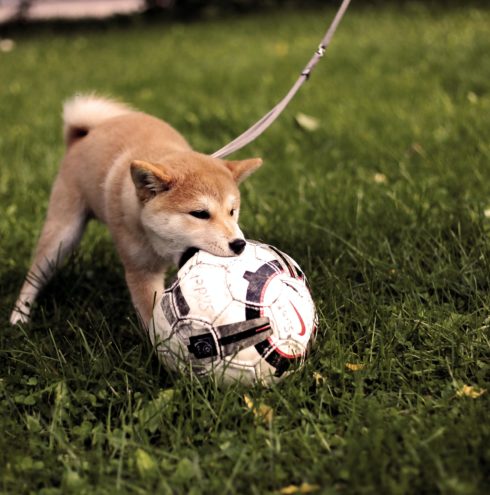 7. Plenty of day time walks
It's a good idea to start making changes to your dogs walking routine once winter hits anyway because the days get shorter and darker earlier. The worst thing you can do for your dog during firework season is to take it out for a walk once dark and once the fireworks start. This can massively stress them out and make them feel very unsafe, and it isn't safe for you either going out for a walk with a restless and scared dog. Make sure to take it for walks during the day, if you can, or at least as soon as you get home from work, and it's a good idea to keep your cats inside in evening, even though they can go and hide somewhere they will still appreciate the warmth and safety of being inside.
There are a lot of different things you can do this winter and firework season to keep your pet safe and happy, these are just a few of the ones we recommend.
Just remember that this winter will be different, and as bonfire night is cancelled there will be a lot more firework displays happening in peoples gardens, and this can be very unsafe for your cats who are outside and very unsettling for your dogs who stand to protect you and your house! Be sure to keep your pets safe.