GroomArts in the News!
One of our students is now living her best life and we feel like proud parents!
Vicki Webb completed her City & Guilds Level 3 Certificate with distinctions in November 2017. Since then she's opened up her successful salon Shampooches in the comfort of her own garden, which recently celebrated its first anniversary!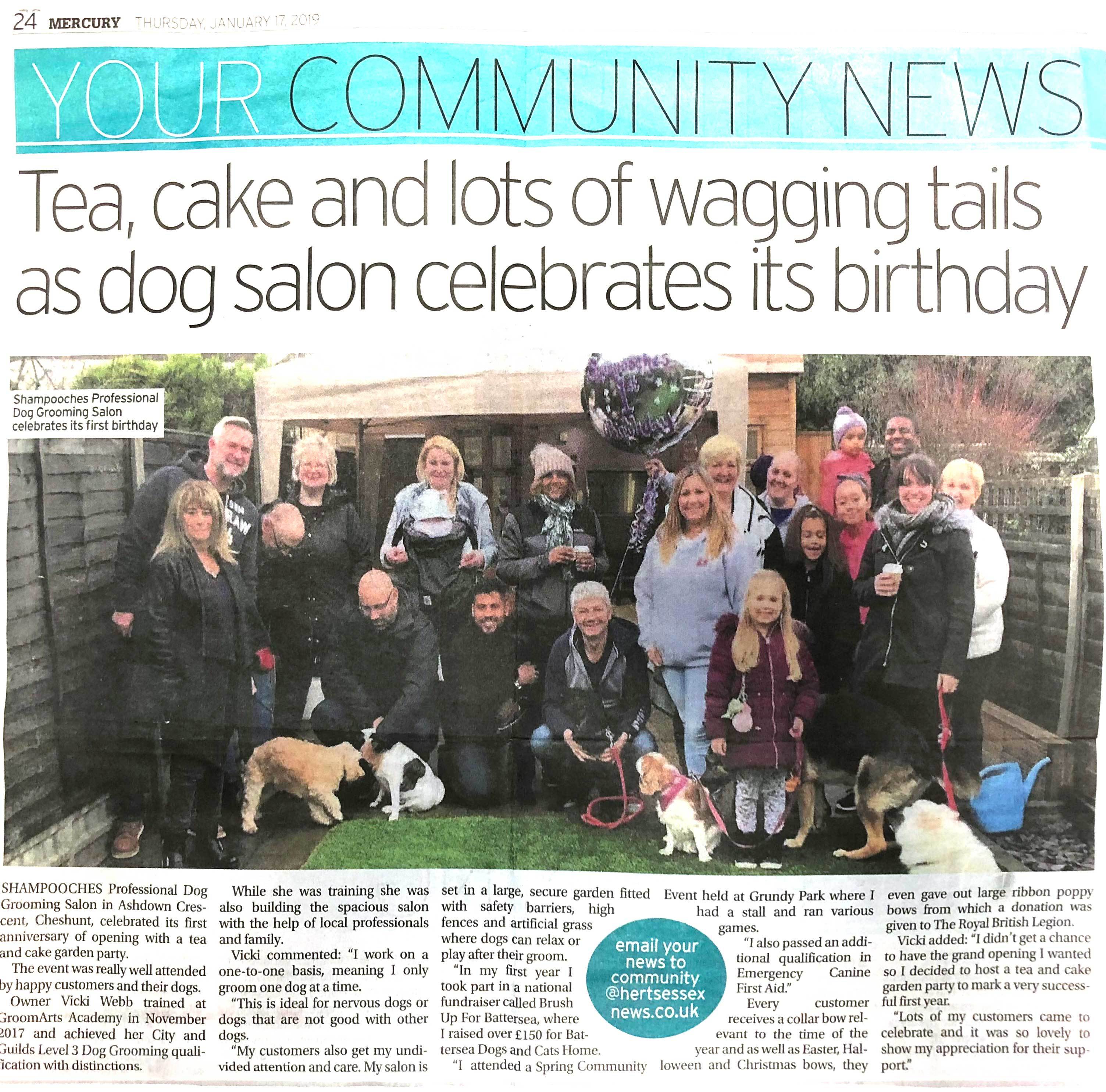 In the article Vicki regrets not having the grand opening she wanted, but is now celebrating 'a very successful first year' with her family, friends and customers. As well as being a fully qualified dog groomer, Vicki is a certified Canine First Aider and has taken part in national fundraisers such as Brush up for Battersea raising over £150 for Battersea Cats and Dogs home.
We are so proud of Vicki and everything she's achieved. She's the perfect example of how our students can change their lives and start a career doing something they love, and we're here to help and support every step of the way.
We can't wait to see what you achieve in the future, Vicki!