5 Tips to Keep Your Pets Safe at Christmas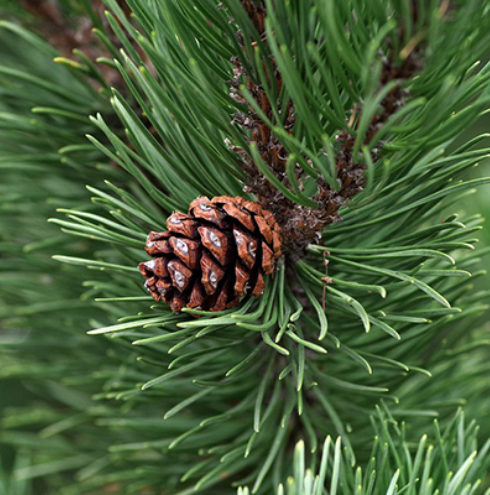 1. Pine needles
Although having a real Christmas tree is a lovely part of the festive season, it may not be as lovely for your pet! Pine needles from real Christmas trees can be mildly toxic to pets, or can lead to blockages in the intestines/throat. Avoid a trip to the vets by consistently sweeping up the needles and closing off access to the room when you aren't around!

Pine needles can still cause an issue for pets even if they aren't ingested. They can often get stuck in pet's paws, which is quite painful as you can imagine! It may be best to avoid getting a real tree all together – although it is a shame!
2. Poinsettias
These festive plants really bring the spirit of Christmas to any home, however they are toxic to your pets! This is due to a white sap that they produce which causes upset stomachs, vomiting and drooling in cats and dogs. We suggest avoiding having them in your home or, if you must, to keep them high up – where even a cat wouldn't be able to reach!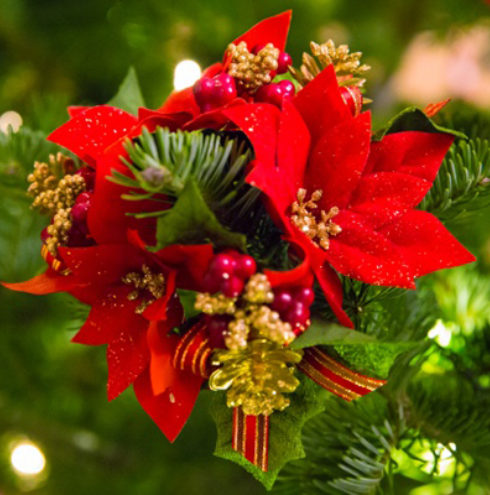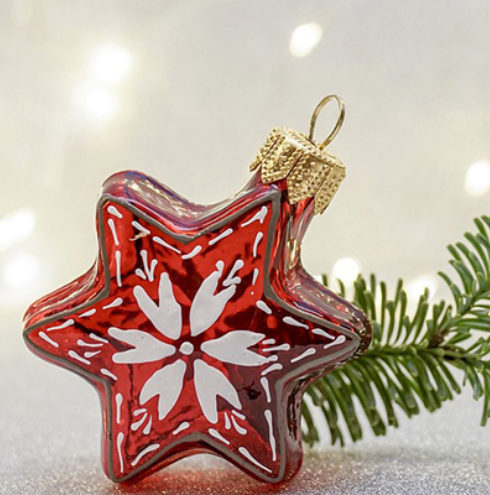 3. Tree decorations
Tinsel, baubles and lights are common decorations designed to sparkle and reflect light – eye catching, right? These tree ornaments are irresistibly tempting to our pets!
The lights on your tree contain cords and hot bulbs, which can pose a hazard to your pets! Try placing them higher up on the tree and ensure all cables are secure to prevent pets from getting tangled or chewing on cables. As for ornaments and tinsel, they can be torn down and ingested by pets so place them higher up on the tree as well! Choose a thicker tinsel garland that would be harder for pets to chew on, and try to avoid glass baubles – they can cause serious damage to your pets if smashed.
4. Safe space
As it's the season to entertain, it can become quite chaotic and stressful for pets! Unfamiliar people coming and going, and strange decorations and plants everywhere means the environment your pet is used to gets disturbed which can make them stressed and nervous. Try to create a space or room for your pet to escape to for some peace and quiet during the festivities, and keep their daily routine the same (as much as you can) to give them some regularity in their day!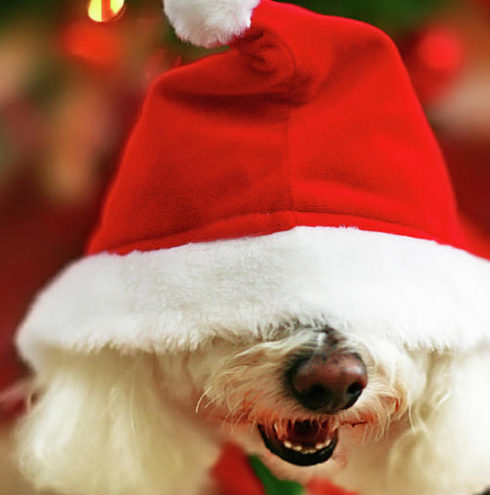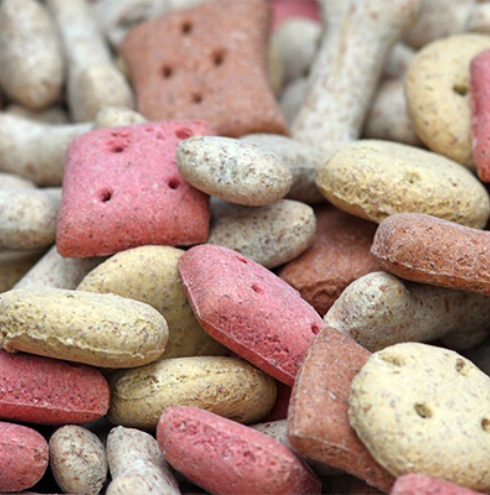 5. Treats and food
Although it may be the giving season – avoid giving your pet too much food from the Christmas table. Pets can often have quite sensitive stomachs that can get upset easily from human food, especially food with dried fruit, chocolate, alcohol and other toxic ingredients.
Another factor to consider is festive pet treats, they can often be loaded full of colouring agents. Changing your pets diet with these treats can result in discomfort and upset tummies!